January 8, 2018
It is our great pleasure to organize the 6th Asian College of Neuropsychopharmacology (AsCNP) Congress that will be held in Fukuoka, Japan, on October 11-13, 2019. The main theme of the congress is "Neuropsychopharmacology to the next generation: New wave from Asia." Pharmacotherapy for the treatment of neuropsychiatric disorders should be developed further in Asia where robust economic expansion has occurred. Most medications for the treatment of central nervous system disorders have been developed for the European and American populations but are not always suitable for Asian populations. Medications should be developed specifically for Asians, including appropriate dosage and usage. The 2019 AsCNP Congress seeks to advance neuropsychopharmacology to the next generation in Asia.
AsCNP was founded in 2008, based on the need to elucidate the mechanisms that underlie the effects of medications for the treatment of central nervous system disorders, develop new medications, and appropriately utilize such medications in Asia. The mission of AsCNP is to encourage research, facilitate the communication of ideas in converging disciplines of neuropsychopharmacology in Asia, develop pharmacotherapies for the treatment for psychiatric disorders, provide education and training opportunities, and empower patients and their families with scientific knowledge. The AsCNP Congress was convened in Kyoto in 2009, Seoul in 2011, Beijing in 2013, Taipei in 2015, and Bali in 2017. AsCNP currently has more than 3000 members.
The 2019 AsCNP Congress will be held in conjunction with the annual meetings of the Japanese Society of Neuropsychopharmacology (JSNP) and Japanese Society of Clinical Neuropsychopharmacology (JSCNP). Other AsCNP member societies are also planning joint events at the 2019 AsCNP Congress. Many scientists, clinicians, industry researchers, governmental officials, and invited world-renowned leaders will gather at the congress to advance neuropsychopharmacology in Asia.
We look forward to welcoming you in Fukuoka in 2019.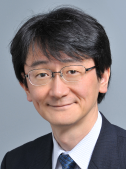 Kazutaka Ikeda


Chair, 2019 AsCNP Congress
Kazutaka Shimoda

Toshiyuki Someya

Vice Chairs, 2019 AsCNP Congress